Andonix is proud to be participating at the 2019 Global Operations Conference being held by the Tauber Institute for Global Operations at the University of Michigan.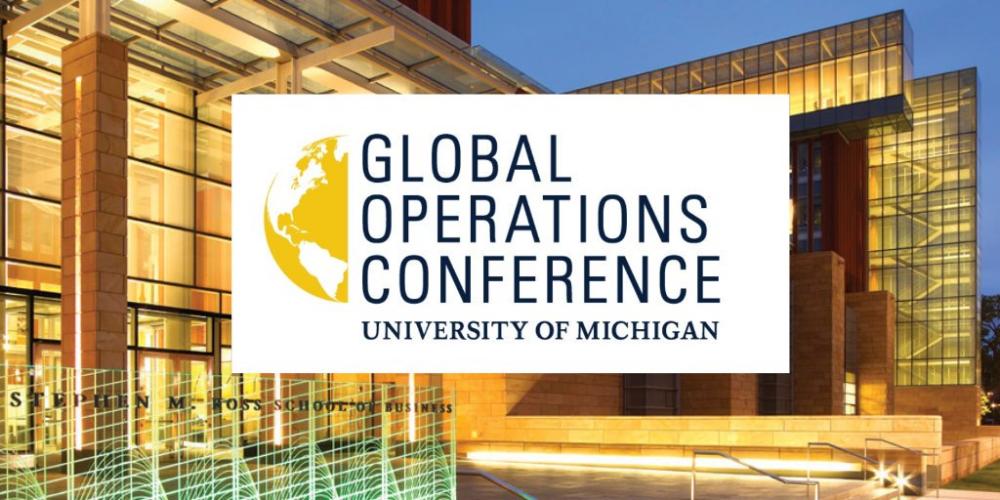 Taking place on November 7-8 at the Ross School of Business in Ann Arbor, Michigan, the event features leaders from Fortune 100 companies, award winning faculty from University of Michigan's College of Engineering and the Ross School of Business, and forward-thinking business leaders sharing their experience.
Panels will be held on a variety of topics over the two-day event, including Industry 4.0 in the Upcoming Decade, Sustainability Through Innovative Operations, and Global Factors Influencing Supply Chains of the Future.
Industry 4.0 in the Upcoming Decade
David Salazar, founder and CEO of Andonix, will join leading executives from Emerson, Amazon, Deloitte, and Oracle to discuss the realities and possibilities of Industry 4.0. Designed to separate hype from opportunity, the panel will highlight cutting-edge technologies already in use, the applications for such technologies, and how use cases in Industry. 40 applications will expand in the years to come. Additional topics will include big data utilization, AI and machine learning, blockchain, autonomous vehicles, cloud computing, and more.
Learn more about Operations 2030 at the event's official website here.